January 21, 2023

khaled

0
Develop your abilities with Engineering courses
During an engineering course in Aldar Academy vocational training institute, you can practice many of the skills that will be important both in the workplace and in everyday life. The innovation, logical thinking decision-making, and many other skills you can develop in engineering jobs, as well as developing transferrable skills for the careers too.
Before, vocational education used to be thought of only as an alternative option for high school students who weren't going to college. That was changed in the last some years. In many places, vocational programs no longer limit or stop a student's opportunities after high school, in fact, a high-quality program and courses may increase you're  students options. Students should be in a good program and graduate from the vocational training institute with a standard higher national diploma as well as a professional certification with enough knowledge.
Students are then able to select either to start their career after high school or go on to college or use their vocational certification for a quality part-time job while they attend college. Comparatively, engineering is a fascinating and ever-evolving subject. There are many courses such as electrical, electronics, mechanical etc. to select according to your own interests, as well as a wide range of job vacancies after the completion of the courses.
As engineering students, they can make your mark on the world in a very positive way. Technical education plays the vital role for the development of a country. Technicians are needed in the every field of construction. To make roads, bridges, buildings, wirings in the buildings etc.require technicians.
 Not limited to construction it also include manufacturing industry, electrical industry even in medical instrumentation.  If a country has sufficient technical hands, it surely accelerates the pace of development.
Applying for Diploma programs
Features of engineering courses
The purpose of engineering courses in vocational training institute is to perform vocational training in order to impart basic knowledge and technical skills concerning industrial facilities such as electronics and  electrical engineering.
The goal of this course has been to train mid-level engineers in the fields of electrical and electronics. Entrepreneurship in the electronics and electrical industries are remarkable; the number of companies in these industries increased at present.
Many students are in the desire to enter the electrics and electronics courses. It has been pointed out that development of the electronics and information industries, instead of conventional other industries. From this viewpoint, it is obvious why we focused on training courses in electrical and electronics rather than traditional occupational fields. A key feature of the engineering program is the intensive, hands on experience in the well-equipped laboratory facilities. also you can study Diploma in Engineering.
Control System Lab, Smart Grid Lab, Power Electronics and Drives Lab, PLC and PID programming labs, Electrical machines lab, Electrical and electronics lab these are the some important labs for the vocational students those who want to improve their practical knowledge and hands on experience on the equipment. Practicing in this lab will improve the knowledge and working skill of the students and they will not get bore because of the typical theory class. This is the reason behind many students prefer engineering in vocational education rather than colleges.
- What are the reasons that encourage you to choose Engineering Diploma?
Nowadays, many of the students are not particular about what they want to do for their career, and it can be difficult to take decisions for the aspirants with a lack of information about the specific career involve vocational training institute and Engineering Diploma encourage students to explore the possible careers so that they can be potential and determine whether they like it or not. Some students use college as a way to explore their careers opportunities and shift from major to major, but this is a very expensive way to find a life course.
Early career exposure can help many students to eliminate and explore various options. Hands-on learning is a better and easier way to learn to the students. Learning practically helps you to understand better about the concepts and grasp them and implement them in the real life works.
Further, it encourages the students problem-solving skills, and every student who is comfortable solving problems, they perform better in both career and college life. Also, hands-on learning and practical experiences can be motivating to students because it will be more interesting than sitting for theory classes all day and also combine academic skills into a real world idea. Pearson BTEC Level 5 Higher Nationals Diploma in Electrical and Electronics Engineering
Pros of vocational training institute over conventional colleges
vocational training institute in Dubai are different from the conventional colleges in many ways, considering they are based on career development other than on academics. The programs are also much shorter than the 4-year undergraduate programs offering at colleges. Most of the programs are 1 year or 2 year courses.
Some certifications also you can get for very short courses. Vocational institutions are normally cheaper than the colleges or universities for the students. This is because vocational schools have academic work but they are mainly focus on practical training To attend a vocational school, 
one should have completed high school or an equivalent in addition to that, they should have Basic English and basic math skills rather than the top grades as is the case with conventional colleges. Even vocational institution students compete for jobs against university degree holders,
 A vocational student may have better chances in the jobs because they have practical work experience with theoretical knowledge. Vocational schools have shorter programs (1 year, 2 year) that make the students to get into career fields faster.
Technical education aims at providing the students a good knowledge and training in various skills, which have a practical utility for us. It helps the students in earning their livelihood.
Vocational Education Diploma levels
Vocational education diploma is offered at different levels (level 1, level 2, level 3…..) and in different fields. It includes business, computing, engineering, Arts and Media, etc. To maintain the different levels of vocational education diploma, specialized programs and departments have been established. Most of the students are willing to join level 3, level 4, and level 5 diplomas.
These diplomas are also called higher national certificates and higher national diplomas. After the students completed these levels the students can either join higher studies or jobs.
In Each level course duration, Fees and units are different. The units are classified as core, specialized and optional units. The optional units are selected by the instructors depending on the current trends and opportunities.
Most of the units include labs and theory classes. Vocational education mostly focuses on practical classes that is the reason for the students in vocational education get more practical knowledge than students in colleges or universities.
The importance of what a vocational training institute offers to students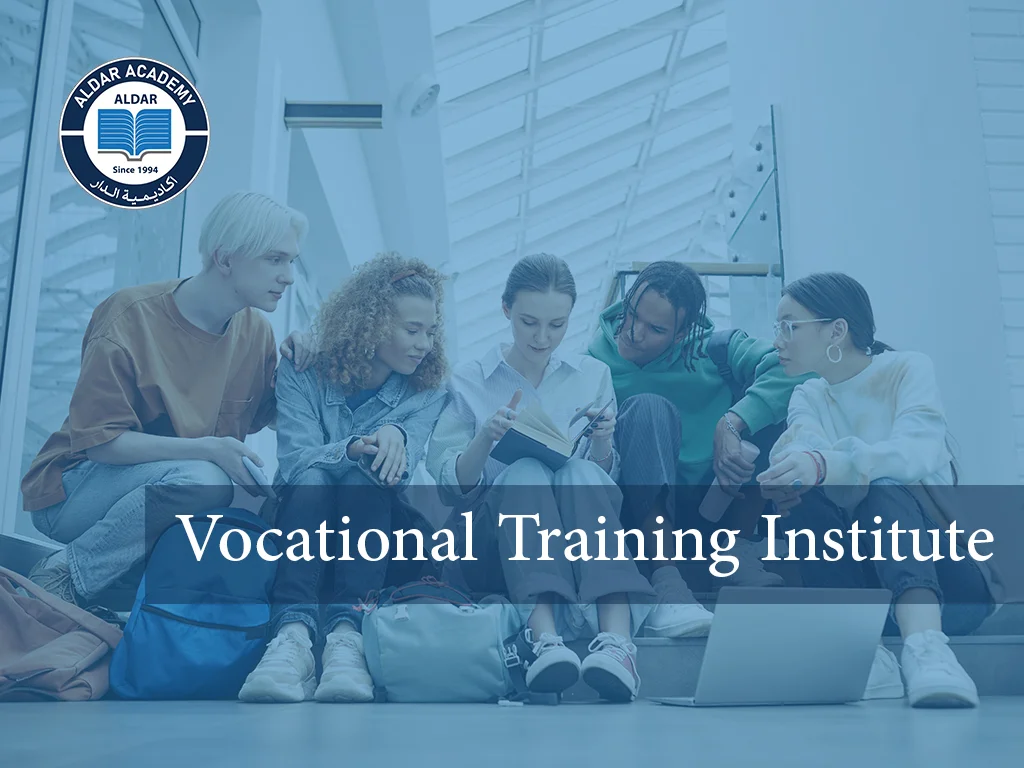 If a country has enough trained technicians, it will definitely increase the pace of its development. As well as the technicians can also start their own business. They can provide the employment and business opportunity. A vocational training institute can allow the students to explore their career options and become highly fit to fill the vacancies for skilled workers. Technical education without any doubt it promotes the economic status of the nation. If a country has more production of goods, it can feed its people easily. If a country does not have enough technicians, it has to hire the people from the other countries.
They have to be paid more money as their salary. Then the country cannot be developed. The development of a nation is depends on technicians too. Vocational courses provide a good opportunities to the students for higher education. The increasing number of vocational school have given a new ideas to many students who failed to score good in their higher secondary and insufficient of a vacancy in regular courses.
The vocational courses are beneficial for those who want to do higher education in a specific courses and step towards a small own business or jobs in short duration with affordable expense. These courses aim towards providing training and development to the students more on the practical grounds rather than the theoretical concepts. These training in vocational education helps in the application of the learnt stuff in the jobs more easily.