February 24, 2023

khaled

0
Dubai is considered one of the most important global cities in the field of education and training, as it includes many prestigious institutes and educational institutions that offer a variety of vocational diploma programs and specialized vocational training courses. And to facilitate the process of searching for the best vocational training institutes in Dubai, here is one of the best training institutes in Dubai Aldar Academy for Vocational Education.
 Aldar Academy is considered one of the most important vocational training institute in Dubai, as it provides various training programs dedicated to many industrial and commercial fields. The institute also relies on a qualified and distinguished training staff, and it has the latest technologies and educational tools. This institute is an ideal place for individuals who seek to develop their skills in various fields, It offers comprehensive training programs covering many professional and administrative fields. The training programs offered by the institute focus on practical practice and practical training. This institute offers professional diploma programs specialized in the fields of management and business, and is an important reference for individuals who wish to develop their skills and learn modern management methods. The institute also relies on a group of professors specialized in the fields of Diploma in Business Management, Design, Media, Vocational Diploma in Engineering and computing, and a Diploma in Cyber Security.
Al Dar Academy for Vocational Education is an accredited training institute in Dubai - UAE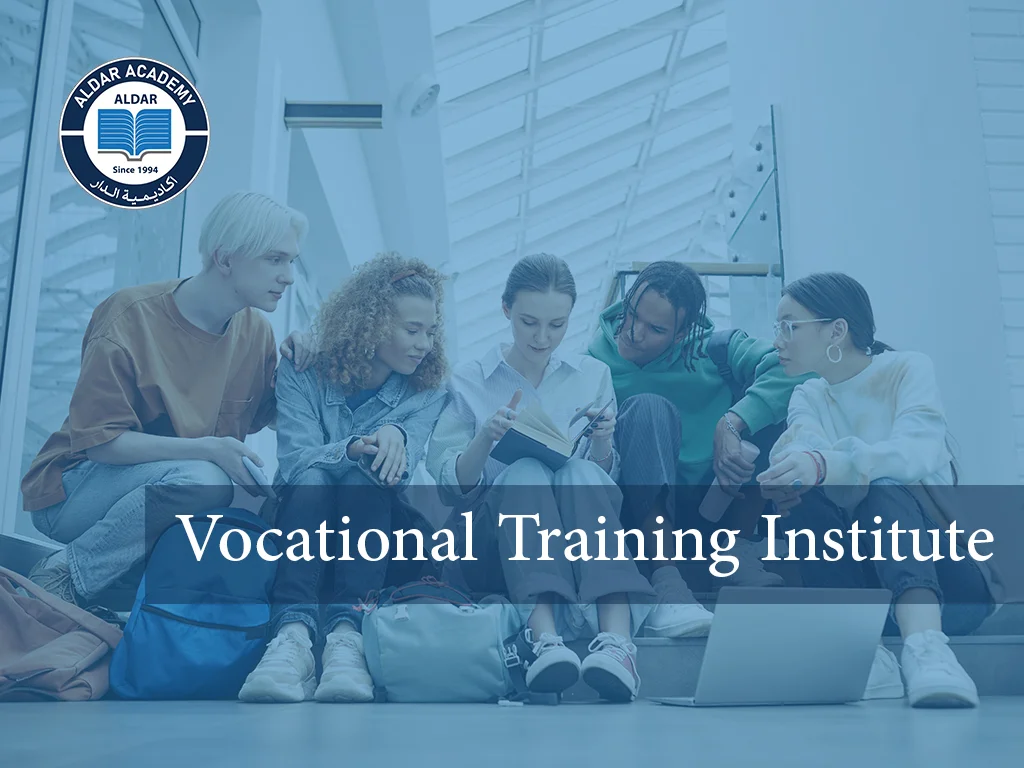 Aldar Academy is considered best vocational training institute in Dubai, as it provides comprehensive and diverse training services in various fields. The Academy is a distinguished educational center that offers vocational diplomas, high-quality training programs, and distinguished training for students and professionals in various fields. In this article, we will review some of the reasons why Aldar Academy is one of the best training institutes in Dubai:
Variety of Training Programs: Aldar Academy provides a wide range of professional and comprehensive vocational training programs in various fields, including business, technology, engineering and vocational training. The Academy aims to provide a comprehensive and integrated training needs of individuals and companies.
Modern British curricula from Pearson: Aldar Academy uses modern and advanced British curricula in training students and trainees, through an educational and enjoyable experience. Teaching the academy on modern curricula and innovative educational materials is a distinguished educational experience
Applying for Diploma programs
Vocational Diploma in Dubai with Aldar Academy
The vocational diploma is one of the options that provides individuals with the opportunity to learn, practical training, obtain a vocational diploma in specific fields through short-term and practical programs aimed at developing skills, improving job opportunities, and obtaining higher salaries. Because of their practical application-oriented nature, vocational diplomas are a good alternative to traditional university degrees in situations where jobs do not require advanced degrees, but require practical skills and experience.
vocational courses are an ideal choice for individuals seeking to improve their chances of getting jobs and promotions in specific fields. When an individual acquires a vocational certificate, he has obtained the necessary training, practical knowledge and experience that qualifies him to work in this field effectively and without the need for years of practical experience. In addition, holding a vocational certificate reflects an interest in continuous learning and a desire to improve professional skills and increase efficiency at work.
When it comes to determining whether a vocational diploma will be of benefit to an individual, consideration of the quality of the program and donors can help determine how good the program is and whether it will have a positive impact on the lives of the trainees. When searching for professional diploma programs, you must verify that the institution in which you wish to study is accredited by the official authorities, as is the case in the Al Dar Academy for Vocational Education in Dubai – UAE
The role of Aldar Academy in the Development of Vocational Training in the UAE - Dubai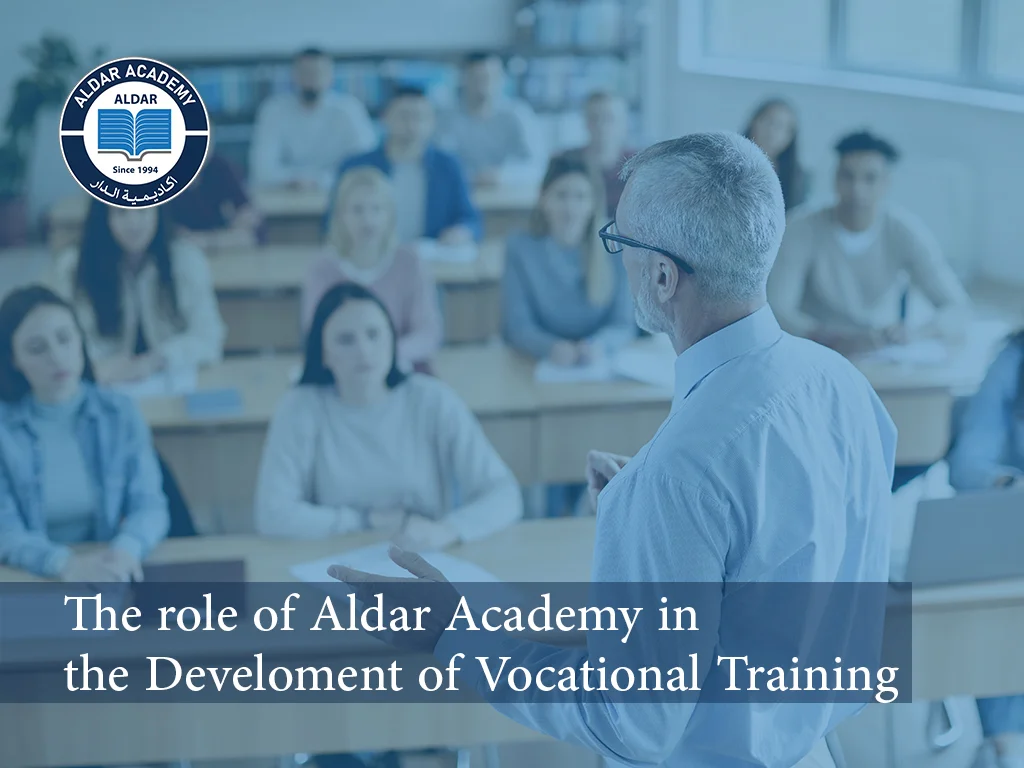 Aldar Academy is one of the leading vocational training institute in the United Arab Emirates that strives to improve education and develop vocational training in the country. The academy plays an important role in developing the skills needed to work in commercial, industrial and vocational businesses in the country, and helps build a qualified and specialized workforce.
Aldar Academy aims to develop vocational training in the UAE by providing various and advanced training programs that meet the needs of different sectors in the country. The Academy is a strategic partner for companies and institutions in training and developing their employees, as it offers special training programs tailored to suit the needs of different companies.
The Academy offers many accredited training programs in areas such as business, management, marketing, engineering, information technology, languages, human development and vocational training, and uses the latest educational methods and technologies to provide an effective and enjoyable learning experience.
Aldar Academy also plays an important role in developing the labor force in the country by training students and trainees and enabling them to acquire the necessary skills and knowledge to work in various sectors. The Academy cooperates with the government and other institutions in the country to improve vocational education and training and develop it to serve the work environment.