January 20, 2023

khaled

0
Aldar academy for Vocational Education in Dubai
At first Vocational Education refers to a skill-based program that enables students to obtain knowledge, training, and practical skills of a specific kind related to specific fields. It is often referred to as technical education as it helps students develop valuable skills in a particular discipline. In addition, they focus more on application-based training rather than purely theoretical knowledge.
The main goal is to make the individual JOB READY, Diverse job functions from various sectors in Dubai such as Business, Marketing and Sales, Food and beverages, Fashion, Art and Media, Computer network, Banking and Finance, Digital technology, Travel and tourism, Skilled trades, Healthcare, etc. greatly value vocational training since these add Job specific skills to the trainee, Suitable for work requirements in Dubai.
The Studying in Vocational School in Dubai
Dubai is known for its extravagant lifestyle, towering skyscrapers, and luxurious shopping destinations, but the city also boasts a robust vocational education system that prepares students for a variety of career paths. Vocational school offer practical training and hands-on experience in fields such as business management, computing, art – media, engineering.
Vocational schools in Dubai are designed to provide students with the skills and knowledge needed to succeed in their chosen careers. These schools offer a range of vocational courses and programs that are tailored to meet the needs of students with varying levels of education and experience. Students can choose from a variety of vocational programs, including diplomas, certificates, and short-term courses.
Overall, vocational schools provide students with a practical and hands-on approach to education. These schools are designed to prepare students for the demands of the local job market and provide them with the skills and knowledge needed to succeed in their chosen careers. If you're looking to pursue a vocational training in Dubai, there are plenty of options available to you, with a range of programs and courses to suit your interests and career goals.
Applying for Diploma programs
Benefits of Vocational Education & Training in Dubai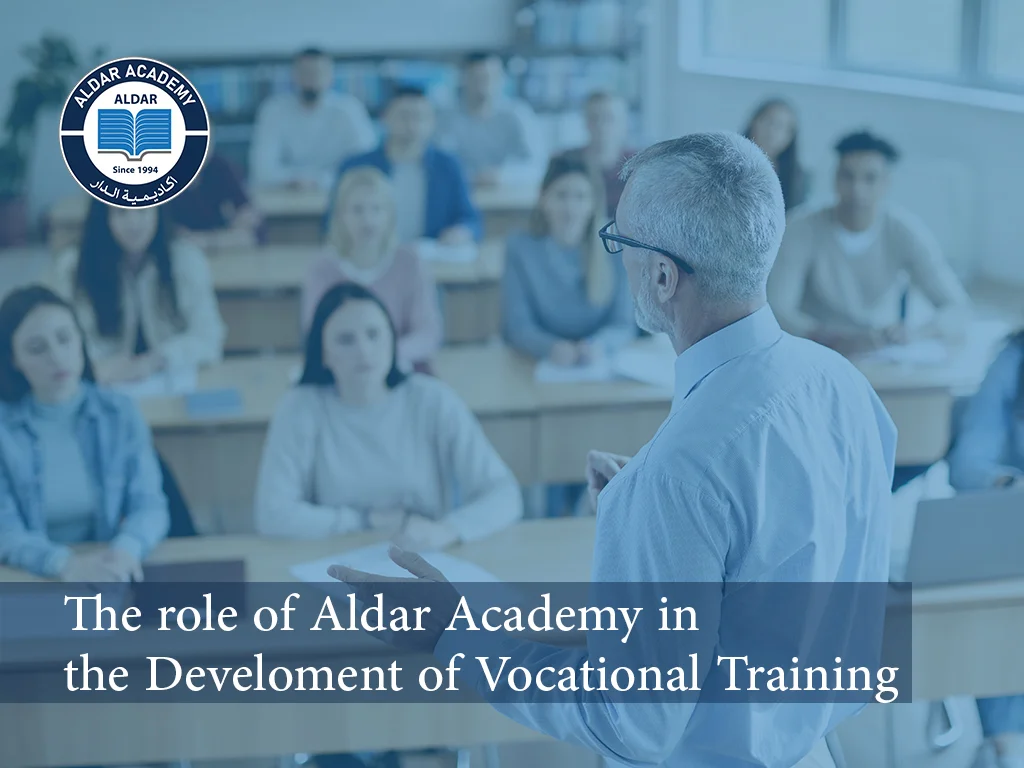 Vocational education in Dubai has many benefits not only for an individual but also for the nation as a whole, Few of those benefits are:
Making an Individual Job-ready
Vocational training makes a person job-ready and these students can directly get a job after completing their vocational studies. the demand for skilled labor has increased manifold in both the Private as well as government sectors. Through Vocational courses, students get the opportunity to enhance and improve their natural talents and skills. Thus, they become highly successful in their field and fetch good packages.
Lower Education Cost
The fees of these courses are quite economic compared to University Fees and anyone can easily afford to pay for them. Moreover, they are an excellent alternative for those students who do not want to opt for a 3-year or a 4- year University course. Many of these vocational courses are as good as degree courses in terms of Quality and Knowledge transfer and offer employment opportunities quickly.
Career advancement for Working Individuals
The Vocational courses are the best alternative for those people who have a job and want to acquire new and useful skills, either in order to secure a promotion or a leadership role in the organization or even to go for a career transformation. Also, the duration of these courses is quite less compared to the degree courses, making it much more feasible for Individuals who have many commitments.
Economic Development of the Country
The demand for skilled professionals in the various sectors is growing day by day in the world since the existence of skilled manpower is beneficial to society as well as the economy, By providing high quality Vocational training, the need for importing manpower from other nations can be reduced, thus contributing towards the employment of Nations own citizens and furthering the cause of overall development (Emiratisation goals can be mentioned here?)
- Why I need to Diploma in Business?
Business graduates are in high demand worldwide, because diploma in business touches on every aspect of modern human society, careers with a business qualification are diverse and often highly paid besides having an evergreen nature. 
Business encompasses everything around us and has been there since the beginning of society. The world of business is constantly changing and today, globalization is the overall focus. From ready to eat food in tiny sachets to devices that count your daily steps, Doctors providing online prescriptions, apps that can bring you hundreds of languages at the touch of your fingertips, Robots serving you food in restaurants and cryptocurrency which has almost become the new money. Whether you are planning to choose fashion or finance, or anything else, studying business can open a world of possibilities.
Be it Entrepreneurship or employment, studying business can never be in vain. While the offered product or service is integral to any organization's success, it is mainly the employees that make up the company and therefore contribute towards success. It is important for both employees and organizations to recognize and understand how they must mutually work together to cultivate a more positive work culture in order to ensure progress and growth, By learning about the hierarchical structure and the way in which departments work together to drive the organization forward, employees will be more familiar with the intricacies of business and therefore find their own work more purposeful.
A vocational course in Business is designed to emphasis and focus on professional development, therefore ensuring that graduates are gaining the real-life skills to implement in the workplace. Having these practical skills helps to shape graduates into more valuable employees because their education will allow them to perform every activity with much expertise.
Advantages of a Diploma in Business
Infact a Diploma in Business will also help graduates to quickly make the transition between education and entering the workplace since they already possess the practical skills required in the role, while also being aware of what is expected of them in that organization, Business courses touch upon and build several skills in the students.
Develop communication skills essential for various roles:
Writing a convincing report, negotiating a deal, presenting a winning pitch, or even drafting the right email, requires excellent communication skills. While studying diploma in business you will learn and work alongside students from around the world on a range of challenging projects and tasks including presentations and reports and share your ideas with everyone. To get the qualification you will often have to analyze cases, prepare reports and presentations, diplomatically respond to conflicting opinions, and master the art of making your point.
Marketing and allied Skills:
Teachers and trainers share ideas to inspire students, politicians run campaigns to win an election, businesses advertise to sell their product and a job applicant has to sell their skill set to get the position. Making your idea or Job application stand out is not an easy task, but taking classes in business include topics like marketing which can teach you to understand your audience and how you can creatively appeal to them. This will serve you well in many situations in your career.
Accounting and budgeting skills
Finance is the lifeblood of any business. Many businesses fail to succeed due to poor financial management. Studying business will help in understanding the basics of accounting so you are confident and equipped to drive any business forward.
There is nothing better than starting your own business. Many students go to business school to learn how to launch their own dream business. Being your own boss has many benefits, but also demands creativity, innovation, and a strong execution strategy. Studying business will develop your entrepreneurial skills and enable you to test launch your ideas in a safe space as well. There are high chances one may even meet a future business partner in class.
Knowledge of savings and investment at an early age, can leave you better prepared to meet various contingencies not just in career but also in life in general. For a lot of big purchases like buying a house, car, or even a business school degree–you may look for financial assistance through loans as an option. How do you decide whether it is safe to borrow? Or what might be a safe interest rate? Or how easily you can repay this loan? You may even decide that you want to invest in stocks, bonds, or real estate. What factors should you consider while making these decisions?
Choosing a business degree will give you a good understanding of basic economic principles, how markets work, how they are affected by world events, and how to assess a firms' financial health. This knowledge can help you make well-informed investment decisions and earn a higher ROI. (Return on Investment)
Project management skills:
One of the most in demand skills all over the world in the career market today happens to be project management. Of course there are several standalone courses on the same, but studying business will touch upon the topic practically and will help you decide whether you want to learn this further as well. Through the course, you will learn to solve problems and prioritize resources by taking an analytical, cost-effective approach. You will also learn to use project management tools to map responsibilities and objectives and ensure you meet deadlines.
- Why should you study Diploma in Business with Aldar Academy?
There are several reasons why you will choose diploma in business with us:
A globally recognized, UK-awarded qualification
Coverage of key business fundamentals
Tools to develop effective leadership
Skills to be an entrepreneur
Pathway to pursue higher education if preferred
Expert Trainers with a wealth of experience
Key insights into modern business and current trends
Develop technical and practical skills employers seek
The Diploma in business is offered as 2 courses on different levels.
The Level 3 Diploma in business , which is a one year course is designed to be the essential part of study for learners as it helps them develop basic understanding about core business concepts. It consists of 720 guided learning hours spread over 9 units.
Furthermore, on completion of the Level 3 extended Diploma , the students have an option to either choose employment or further their education by enrolling into 1st year of University Bachelors degree.
The Level 5 Diploma in Business includes a 2 year course , of which the first year is Level 4 consisting of 480 guided learning hours spread over 8 units and the second year is Level 5 consisting of another 480 hours spread over 7 units.
On completion of the first year(Level 4) the student has an option to proceed towards the second year of university bachelors degree or continue with Level 5.
On completion of second year(Level 5) the student can either directly transition onto their career or can choose to further their studies by directly enrolling into the third year of Bachelors degree.
The course can help you build careers in various business areas such as:
• Financial management
• Marketing and sales
• Event management
• Market research
• Digital Marketing
• Human Resources
• Accounting
• Logistics
• Procurement
• Business Administration
• Management consulting
Accounting and Finance Diploma in Dubai
The Diploma in Accounting and Finance is a qualification, designed for students with little or no background in accounting and finance. It would also be the perfect programme if you have some background in accounting and finance and would like to extend your knowledge and understanding in areas of special interest to a greater depth of knowledge before pursuing higher study.
As Finance is the lifeblood of any business, knowledge in this field is very much in demand all over the world and studying this can open up a world of opportunities to students. The programme, provides a solid training and foundation in accounting and finance, including mathematical skills as base for more advanced courses, If you are looking for an accredited accounting and finace diploma in Dubai