January 21, 2023

khaled

0
The importance of Vocational Business Education
It is defined as the education that helps the student to have knowledge, expertise, competencies, skills and other related things required to have higher employability in occupations that are related to business management. Vocational Business Education (VBE) in Dubai helps the students in skills acquisition which leads to increased productivity, work efficiency and enhanced work performance (Okorie and Ezeji, 1988). Furthermore, it is believed that an individual's behavior in a society or the behavior of a nation is mostly dependent on the skill set they possess as it helps to build their attitudes and beliefs for the actions they perform. (Magnus P. Udo, 2014)
Sustainable development is very critical to the success of any business and to attain this most of the business organizations tend to seek for the employees that possess specific skills and competencies that can lead to growth. For examples diploma in business management help in improving skill sets of accountants by preparing them as pay-roll clerks, purchasing clerks, audit clerks, book keepers etc. Similarly, vocational education can also help in enhancing economics education skills as it focuses on equipping the students with the basic concept of economics that is helpful for both higher education and useful living. Having basic economic skills also help the students to have better understanding on the economic condition of the country. 
Potential entrepreneurs can use these economic concepts in order to that instill general business related ideas for better performance. Vocational business education can also contribute in different other fields of business like marketing, human resources, event management etc. (Magnus P. Udo, 2014)
Applying for Diploma programs
- What skills will you have when studying Vocational Education?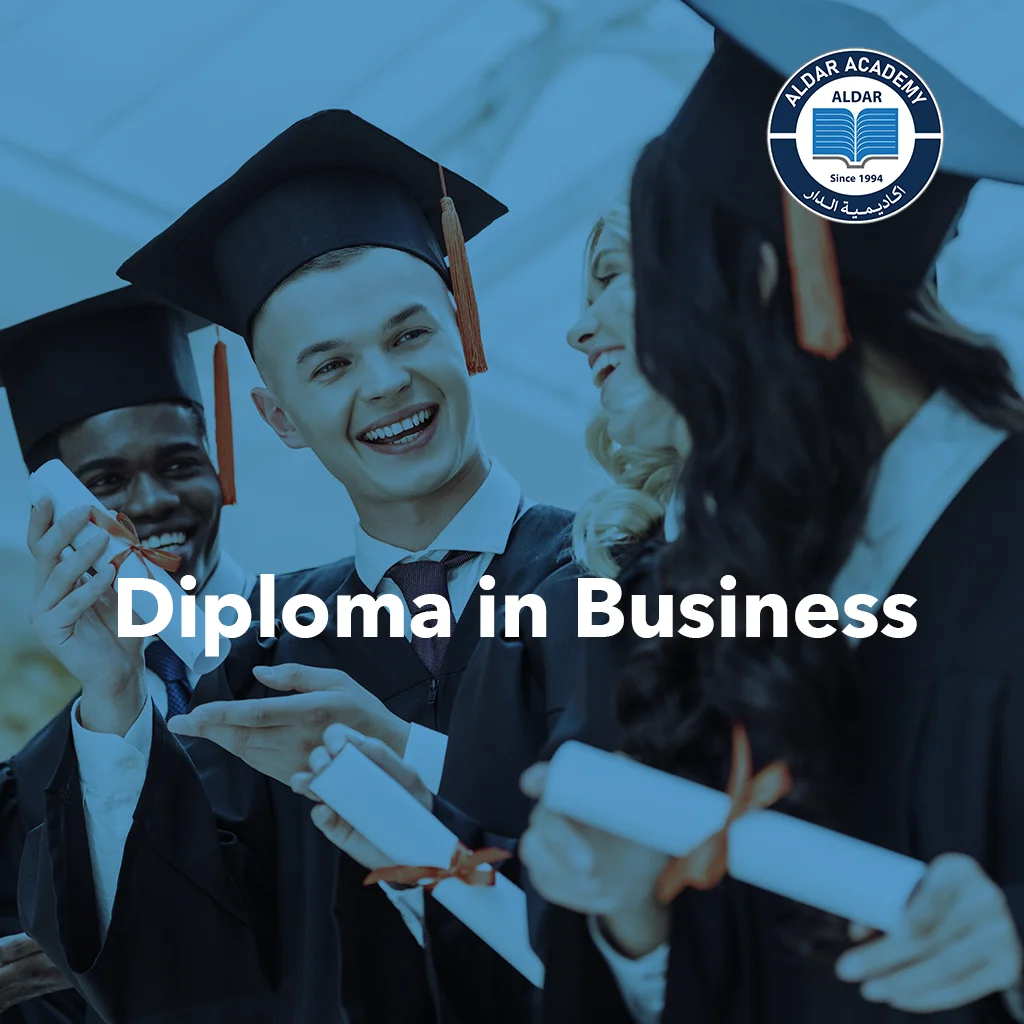 Vocational education is a type of training comprised of courses and hands-on lessons or experience. The main objective of vocational education is to induce specialized skills in the students that can help them to perform well at the workplace. This education helps the students to get aligned with their career goals and endeavors. It gives you a path that teaches you the skills and knowledge you need to work in a certain job. It is an essential component of the educational system and is coordinated with the requirements of the labor market. (Meylan, n.d.)
There are vocational programs for a wide range of occupations. This type of educational path could be chosen by students who want to acquire computer skills through technical training. This is a great way for students to acquire the skills necessary for a wide range of creative occupations, including dressmaking, photography, culinary arts, fashion design, interior design, and cosmetology. Additionally, vocational schools offer instruction in a wide range of practical trades, including masonry, carpentry, heating and air conditioning, automotive repair, plumbing, and electrical work, all of which are essential to society's functioning. It might also give you the opportunity to learn about particular professional fields like bookkeeping, medical assisting, and court reporting. (Anon., 2021)
Additionally, vocational training in Dubai aids career advancement. Compared to programs at colleges and universities, these are frequently shorter and more adaptable. This makes it simpler for people to enroll in continuing education or return to school in order to advance their careers. (Anon., 2021)
Mentioned below are some of the opportunities one can have via education with vocational training:
Progress to a higher position in the same organization or career.
Gain enough skills, expertise and knowledge that may help in changing the career path.
Advance to higher education.
Become a successful entrepreneur.
Vocational Business Education at ALDAR Academy (UAE - Dubai)
In 1994, ALDAR Academy, formerly known as ALDAR Academy in Dubai, was established. The academy provides practical instruction in a variety of fields, including fashion design, business and management, entrepreneurship, soft skills, languages, professional education, and information technology. ALDAR Academy, which adheres to both national and international standards, aims to provide vocational and technical training at a cost that does not compromise on quality or its ethical standards. (Anon., 2022)
Aldar Academy is committed to contribute in the growth and sustainable development of UAE via providing quality education to the students who can further contribute in fulfilling the expectations set by the visionary leadership of the country. Enhancing knowledge, skills, competencies and sustainability has been the corner stone of Aldar's success and continuing with the same objective it is launching two Business related vocational programs named as Pearson BTEC International Level 3 Diploma in Business and Pearson BTEC International Level 5 Higher National Diploma in Business.
Pearson BTEC International Level 3 Diploma in Business management is comprised of 720 GLH (Guided Learning Hours) and is purposely designed for students who do possess desire to have knowledge on core business concepts. The program includes business courses that are specifically designed to induce business related concepts for the students and to also enhance their skills and knowledge.
Pearson BTEC International Level 5 Higher Diploma in Business management is comprised of 960 GLH (Guided Learning Hours) and is purposely designed to provide students with knowledge and understanding of culturally diverse organizations, cross-cultural issues, diversity, and values, as well as flexibility in study to meet local and specialist needs, while also providing a balance between employability skills and the knowledge necessary for students with entrepreneurial, employment, or academic ambitions. This program also helps to give students the fundamental skills they need to succeed in a variety of business careers, such as management, human resources, marketing, entrepreneurship, accounting, and finance.
Conclusion:
Because it gives students marketable skills in a short amount of time, vocational education is important. Some vocational programs only last a few months, during which students not only learn from their classes but also work on real jobs with a knowledgeable mentor. They are able to make professional connections that are beneficial to them and have a better chance of finding work much sooner than a typical college student. Trade skills are extremely valuable, and people will likely always require the expertise of a tradesperson, so vocational education is also crucial.
Bibliography:
Anon., 2021. What Is Vocational Education?. [Online]
Available at: https://in.indeed.com/career-advice/career-development/what-is-vocational-education [Accessed 10 January 2023].
Anon., 2022. About Us. [Online] Available at: Aldar academy website [Accessed January 12 January 2023].
Magnus P. Udo, D. H. B., 2014. Acquiring maximum Vocational Business Education Skills and Competencies for Sustainable Development in Nigeria. Journal of Education and Social Research, 4(7), pp. 53-60.
Meylan, C., n.d. What Is Vocational Education?. [Online]
Available at: https://hospitalityinsights.ehl.edu/what-is-vocational-education
[Accessed 10 January 2023].
Reddick, B. G., 1973. Career Preparation Through Vocational Business Education. American Secondary Education, 3(3), pp. 29-33.