Pearson BTEC Level 3 International Diploma in Electrical and Electronics Engineering
This International qualifications in Electrical and Electronic Engineering include enhanced work-related curriculum that is designed to address an increasing need for high quality professional and technical education pathways, equipping students with the right skills and competencies for the workplace, or progression to further higher education study.
The program covers a broad variety of roles and involves the application of scientific principles and practical knowledge to transform ideas and materials into products and systems safely. This Diploma is for learners who are interested in developing engineering knowledge and skills alongside other fields of study.
Age Requirement:
Academic Requirement: 
General Education Grade 10 Certificate or equivalent in any curriculum or

BTEC Level 2 (or equivalent) in any field or

Relevant work experience (for working professionals). 
English Language Requirement:
Non-native English speakers who have not carried out their final two years of schooling in English should demonstrate the ability to read and write in good English.
Total Guided Learning Hours are 720 Equivalent in size to two International A Levels. 
4 mandatory units and 7 optional units.
UNIT
TITLE
TYPE
Unit 1
Mechanical Principles
Core Mandatory
Unit 2
Delivery of Engineering Processes Safely as a Team
Core Mandatory
Unit 3
Product Design and Manufacture in Engineering
Core Mandatory
Unit 4
Electrical and Electronic Principles
Core Mandatory
Unit 5
Three-Phase Electrical Systems
Optional
Unit 6
Power and Energy Electronics
Optional
Unit 7
Electronic Devices and Circuits
Optional
Unit 8
Electronic Measurement and Testing of Circuits
Optional
Unit 9
Further Engineering Mathematics
Optional
Unit 10
Computer Programming
Optional
Unit 11
Programmable Logic Controllers
Optional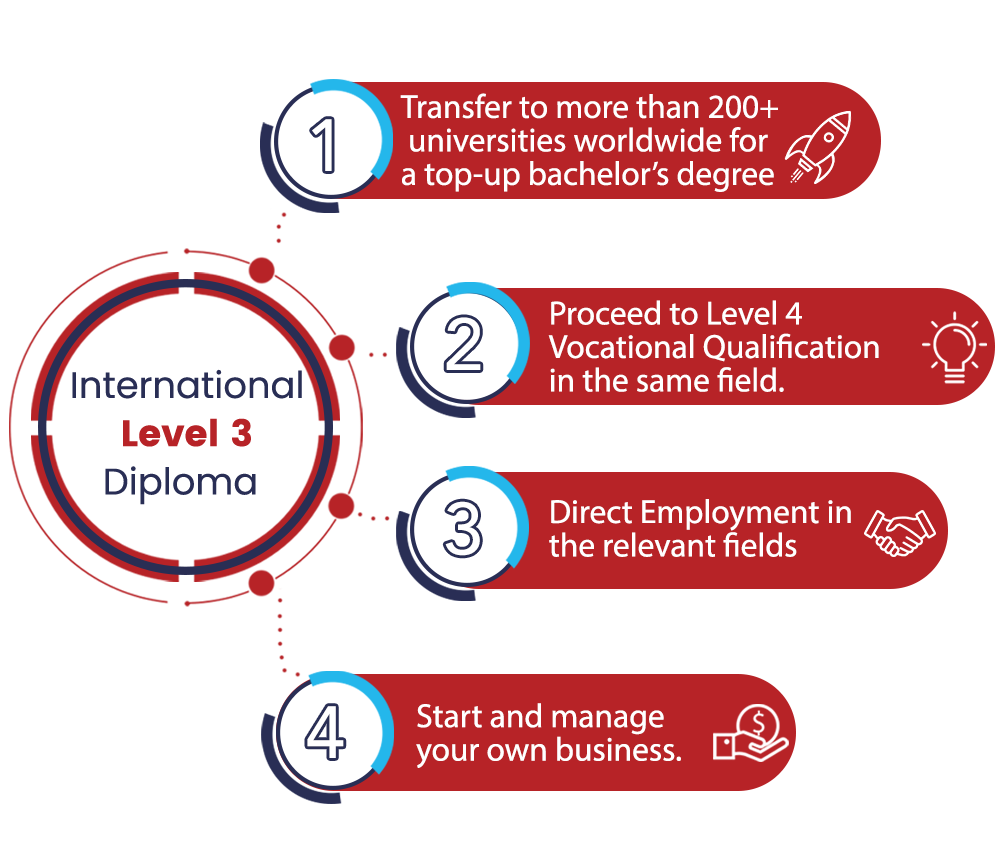 Junior Electrical Design Engineering Technician

Junior Electrical/Electronic Technician

Junior Electrical/Electronic Installation Technician

Junior Electrical/Electronic Test Technician

Junior Energy Technician

Junior Field Service Engineering Technician

Junior Maintenance Engineering Technician

Junior Service Engineering Technician
Plan to Start Your future ?
Our Experts Ready to Help You