Pearson BTEC Level 3 International Diploma in Creative Media
This qualification is designed to support learners who want to study creative-based qualifications as the main element alongside another area of complementary or contrasting study as part of a two-year, full-time study programme. The qualification would support progression to higher education if taken as part of a programme of study that included other International Level 3 qualifications or International A Levels.
Age Requirement:
Academic Requirement: 
General Education Grade 10 Certificate or equivalent in any curriculum or

BTEC Level 2 (or equivalent) in any field or

Relevant work experience (for working professionals). 
English Language Requirement:
Non-native English speakers who have not carried out their final two years of schooling in English should demonstrate the ability to read and write in good English.
Total Guided Learning Hours are 720 Equivalent in size to two International A Levels.

The program consists of only Two Core Mandatory Units.
Units Name
Core Unit: Skills Development
Core Unit: Creative Project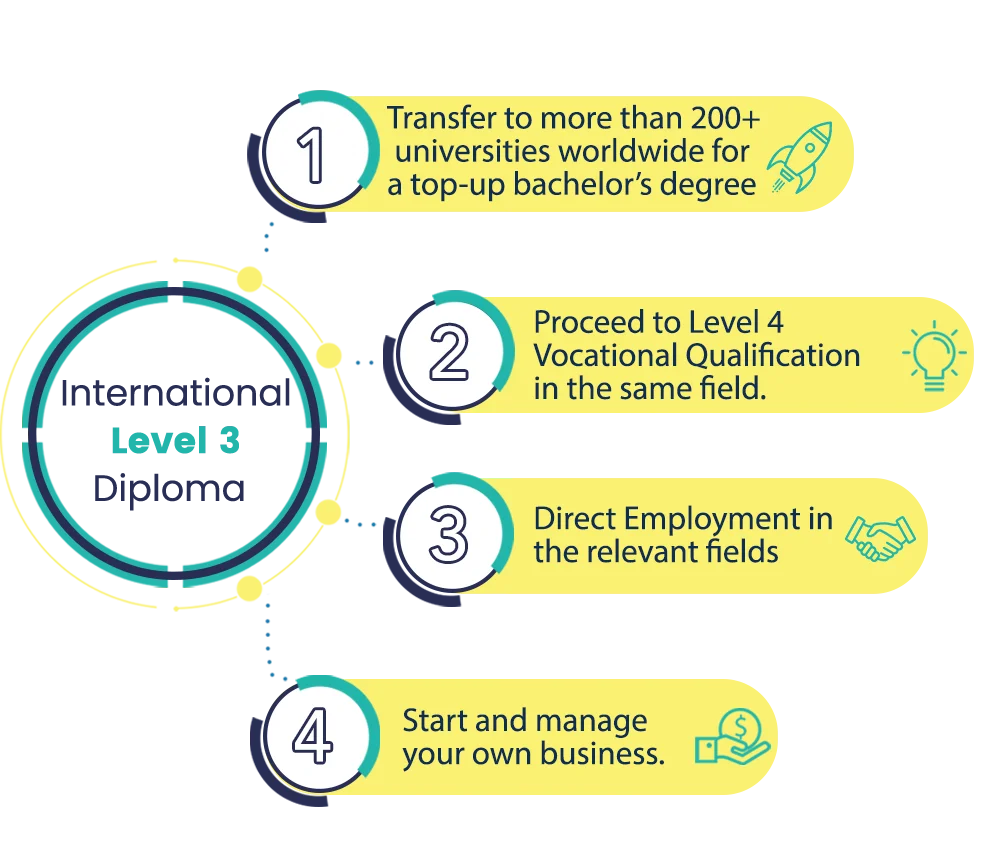 By the end of this program the learners will be able to work as:
Digital marketer

Media buyer/Planner

Media researcher

Public relations officer

Runner, broadcasting/film/video

Television/film/video producer

Television production coordinator

Web content officer

Content Developer

Animator

Audio Recording Technician

Associate Journalist

Assistant VFX Artist

Assistant Motion Graphics Artist
Plan to Start Your future ?
Our Experts Ready to Help You