Pearson BTEC Level 5 Higher Nationals Diploma in Creative Media Production (Game Development)
This Higher National qualification in Games Design and Development include enhanced work-related curriculum that is designed
to address an increasing need for high quality professional and technical education pathways at levels 4 and 5,
equipping students with the right skills and competencies for the workplace or progression to further higher education study.
Progression
After finishing this programme, the learners will be eligible to:
● Transfer to more than 200+ universities worldwide as 3 rd year students for a top-up bachelor's degree
● Direct Employment in the relevant fields
● Start and manage your own business
Academic Requirement:
Grade 12 Highschool Certificate with Pass Grade or Level 3 Vocational qualification in the relevant field.
English Language Requirement:
Non-native English speakers who have not carried out their final two years of schooling in English can demonstrate ability at a standard equivalent to: ● PTE Academic 51, or ● IELTS 5.5 (reading and writing must be at 5.5)
Study Plan
● Total Guided Learning Hours (GLH) Higher National Diploma (HND) = 960 Hours
● Qualification credit value of 240 credits of which 120 credits are at Level 5, and 120 credits are at Level 4
● Total Qualification Time (TQT) Higher National Diploma (HND) = 2,400 Hours
● There is a required mix of core, specialist, and optional units.
Year 1
Year 2
Core Unit: Individual Project
Core Unit: Collaborative Project
Core Unit: Creative Media Industry
Core Unit: Personal Professional Development
Core Unit: Professional Practice
Specialist Unit: Advanced Game Development Studies
Specialist Unit: Game Development Practices
Optional Unit: Mobile Game Development
Specialist Unit: Games in Context
Option Unit: Advanced Animation
Specialist Unit: Game Design
Optional Unit: Scripting for Games
Optional Unit: 3D Modelling
Optional Unit: Environment & Level Design
Optional Unit: Principles of Animation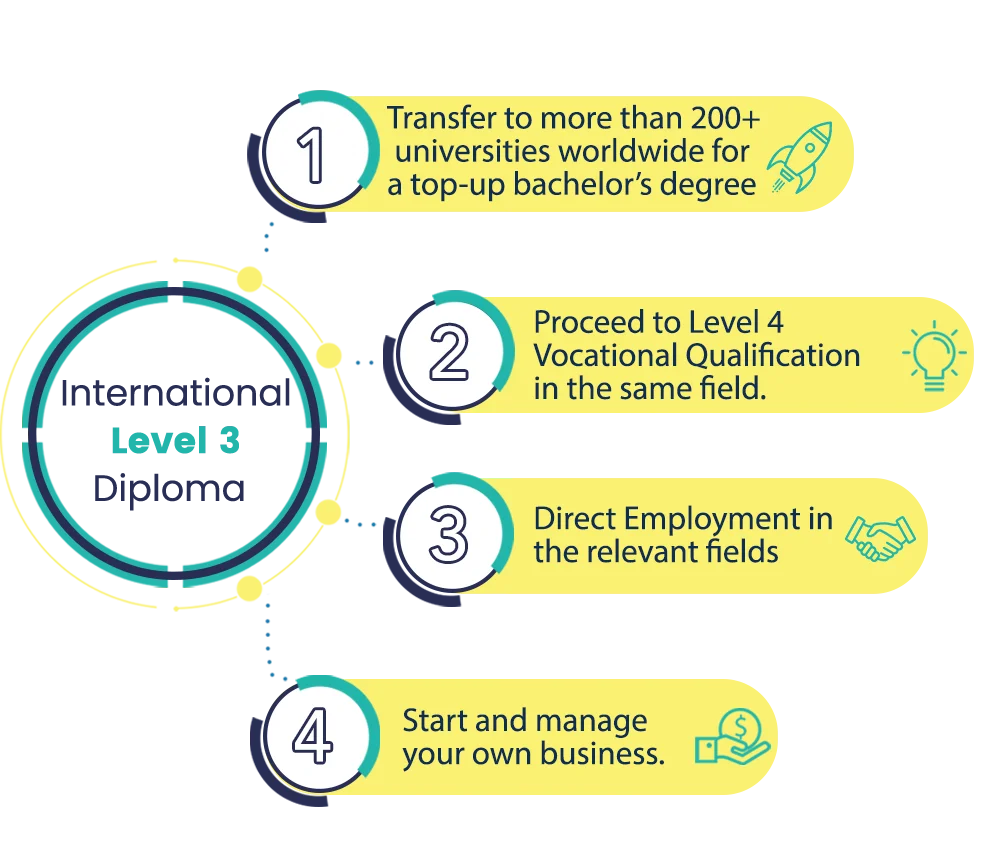 By the end of this program the learners will be able to work as:
Concept artist
Game artist
Game designer
Game developer
Game programmer
VFX artist
3D Modeler
Level Designer
Plan to Start Your future ?
Our Experts Ready to Help You