Al Dar University College
Information Technology in Cloud Computing
Concentration Overview
This concentration is mainly designed to build knowledge and skills in cloud computing. Students will explore contemporary computing technologies and master the practical skills needed to thrive in the modern computing and IT landscape. Students learn a broad understanding of the economic and technological factors that led to the emergence of cloud computing. The BSc in Cloud Computing at Al Dar University helps you create, develop, and review a range of new and complicated frameworks in existing and forthcoming computer technologies.
Future of Cloud Computing
The Industry Is Not Only Progressing it is Booming
Demand for cloud computing expertise continues to increase rapidly and will accelerate dramatically in 2020. Nearly everything in the digital world is connected to Cloud in some way or another unless it is specifically kept in local storage for security reasons. Cloud computing will become a more integral part of our lives.
Big companies like Microsoft and Dell have already announced a long-term strategic alliance. The alliance aimed at running Microsoft's general cloud services on Dell's infrastructure. Apple also started storing customer data in the cloud to activate the payment methods, according to the new patent application by Apple.
What Makes Cloud Computing Worth Studying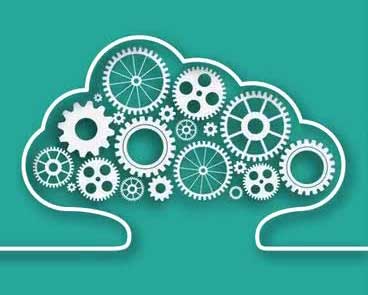 As data storage costs continue to rise, organizations are facing the challenges of data recovery and back up. Cloud computing is the new solution for managing and storing data and information, where users can access applications from anywhere, anytime, from any Internet-connected device. When a company starts to use cloud computing, it no longer needs complicated plans to address any errors or crises that could harm its business. Cloud computing takes care of most problems and resolves them faster than the time required by the employer.
Advantages of Cloud Computing
Get more free and open-source software.
It offers low-cost solutions.
Flexibility is available to maximize investments.
It Gives opportunities for computing everywhere.
Students or users can create a repository bank of information
Save files from any loss or damage.
Flexibility in accessing files
Easy file sharing and emailing
One of the most famous examples of cloud storage is the services provided by (Google Drive, Dropbox, SkyDrive) 
Is My Data Safe with Cloud Providers?
Despite what seems to be a controversy surrounding computing-in-the-sky, cloud experts assume that they are doing what is necessary to ensure their cloud services are safe. Our main concern is that we do not know who is managing the computers where our date is stored. We are not aware of the protection procedures that may or may not be in place to ensure that our data is safe or not disclosed. Probably an entirely new generation of malware mainly designed for cloud providers will come out too.
Become an Expert in Cloud Computing at Al Dar University and be at the front
All our graduates who complete this major should be able to:
Develop  cloud application using popular cloud platforms,
 Create and develop highly scalable cloud-based applications by creating and configuring virtual machines on Cloud and building a private cloud.
 Explain and identify the techniques of big data analysis Cloud
Compare, contrast, and evaluate the main trade-offs between multiple approaches to cloud system design, and Identify appropriate design choices when solving real-world cloud computing problems.
 Write comprehensive case studies analyzing and contrasting different cloud computing solutions.
 Make recommendations on cloud computing solutions for an enterprise. 
Main types of Cloud computing
Cloud Computing is Your Future
Would Cloud Computing Degree make a Future Career for me?
Experts believe that cloud computing is one of the fastest growing IT disciplines today, and this is just the beginning. Having a university degree in this field, you will enjoy an employability-edge no matter which industry you choose on your career path. The increased use of cloud computing means a higher demand for cloud professionals. According to the Bureau of Labor Statistics, employment of computer and IT occupations is projected to grow 13% up  to  the year 2026, which is faster than average for all occupations.* No matter what role or capacity you work for in IT, cloud computing is likely to affect your job.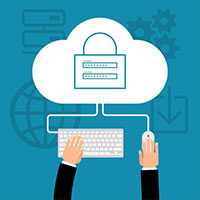 Chief Technology Officer
Server Developer
Cloud Solution Consultant
Technical Support Manager
IT Cloud Test Engineer
IT Solution Manager
Cloud Platform Developer
Cloud Solution Development Engineer
Cloud Software Engineer
Cloud Network Engineer
Network Security Engineer
If you liked what you have just read share it with you friends